La Sposa / Sì lo voglio
In which the artist walks through different cities
in her wedding dress.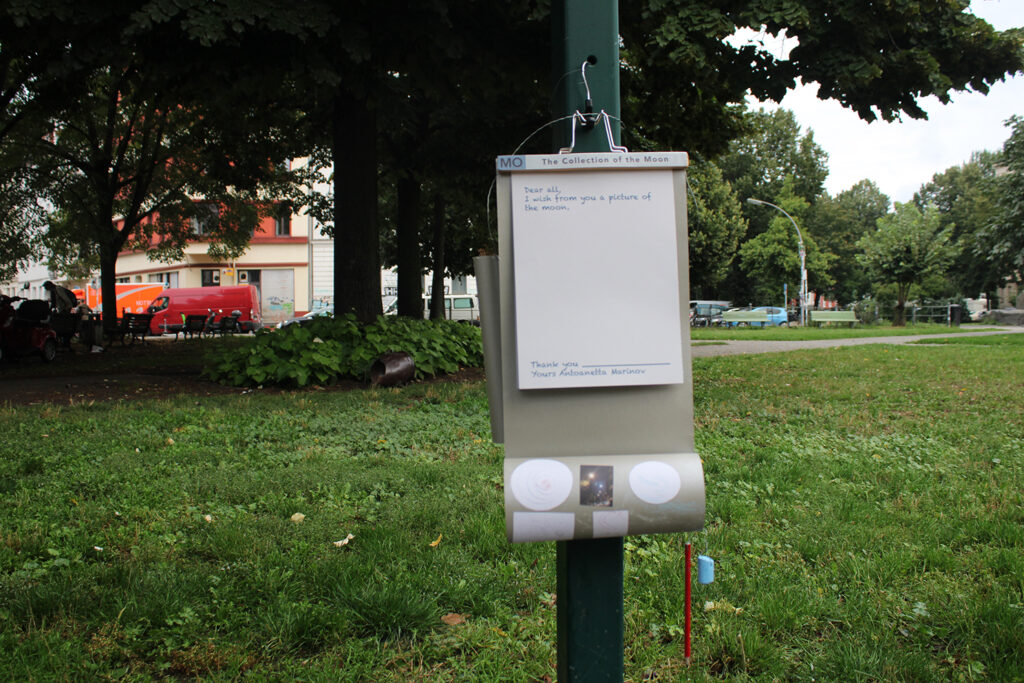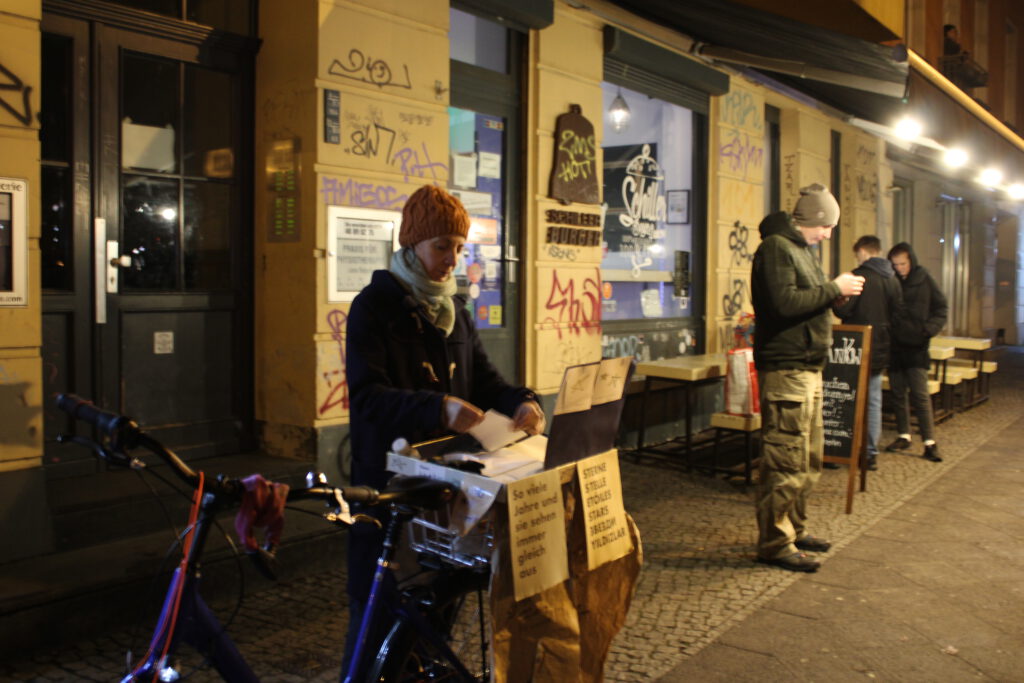 December
"Nach so vielen Jahren sehen sie immer gleich aus".
The artist can draw an infinity of stars.
The collector says when.
Serie of interventions in public space.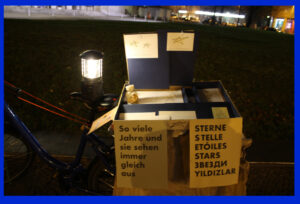 November 2020  ALL IS FINE NOW YES
The current show is hosted by
Meet me by the Baobab Tree
during the Corona- restrictions- times.
Works by; Antoanetta Marinov,
Beatrice Hediger, Salam Ahmad.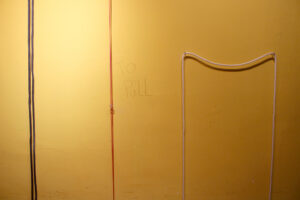 October
"A collection of chosen leaves"
Selection of leaves in envelopes to give.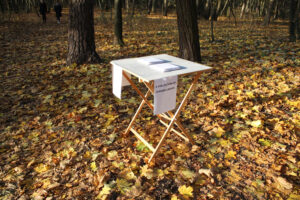 Sunday
Would you like a cup of story?
It  is a banquet of the spirits.
Guests bring cups or plates, forks or spoons, napkins or similar, full of stories about sitting together around the table.
We tell and we listen.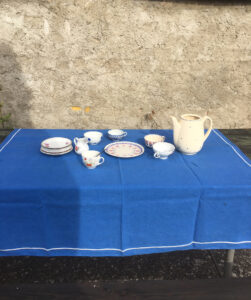 from 20/6/2020 - curated show in private space
All is fine now yes
SALAM AHMAD
DANA ENGFER
BEATRICE HEDIGER
Nice to see you again!
"All is fine now yes but I miss you a lot" was shown in 2016 at Antoanetta Marinov's studio.
From June 20 to 30, 2020 the exhibition will be revisited gaining additional spaces, new works by ANTOANETTA MARINOV, artists' books and editions by BELLA DIAMANTE PUBLISHING.
You are cordially invited to visit
Tuesday to Saturday 2 p.m. to 6 p.m. and by appointment.
This time there will be no vernissage.
28/5/2020 Reading
Worte weben Welten – Lesebühne im SprachCafé Polnisch
I am reading from my Progetti-jects-jekte and I am presenting the works of bdpublishing. Online meeting.
Moderators: Ruth Fruchtman and Natalie Wasserman.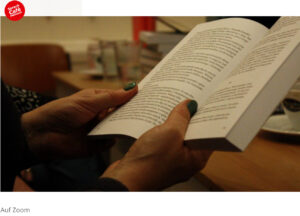 19/3/2020 and on - Collaborative project
Clear Blue Skies Project
collaborative virtual project of skies from cities around the globe as the world changes in response to Covid 19